Converse Chuck Taylor All Stars Motorcycle are the newest result of the latest collaboration between Converse and Neighborhood.
Chuck Taylor All Stars are perhaps the most iconic sneakers on the planet. And they are worn by everyone from athletes to musicians and pretty much everyone in-between. There's one group, however, that have kind of gotten the shaft when it comes to this classic shoe: motorcyclists. And that's because Chucks, being made only from thin canvas, don't hold up too well to foot shifter wear and tear.
Well, thanks to Converse's latest collaboration with Neighborhood, that's all changed.
For the most part, this version of the shoe is pretty much the same as it ever was – a canvas upper with a rubber toe cap and sole. But, they've also included in this cycle-friendly version leather reinforcements around the eyelets, ankle, and heel.
The biggest highlight of this collaboration, however, is the included foot shifter strap overlay – which is made from a combination of rubber and leather and helps protect both the shoe and your feet. These specialized iconic motorcycle sneakers retail for $110.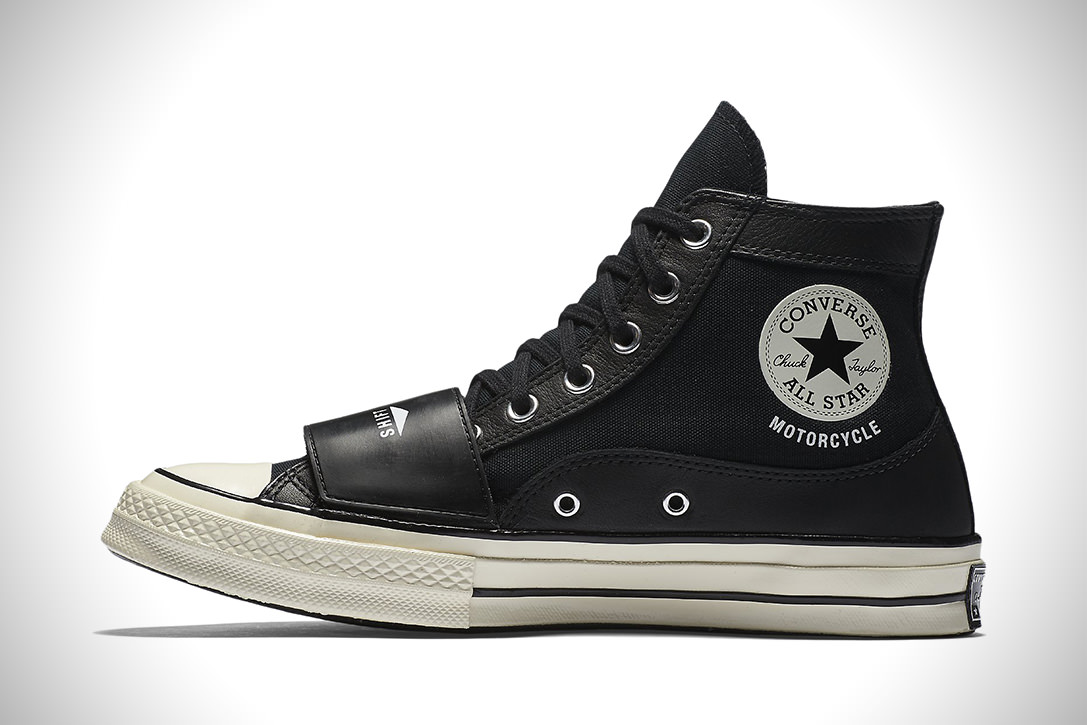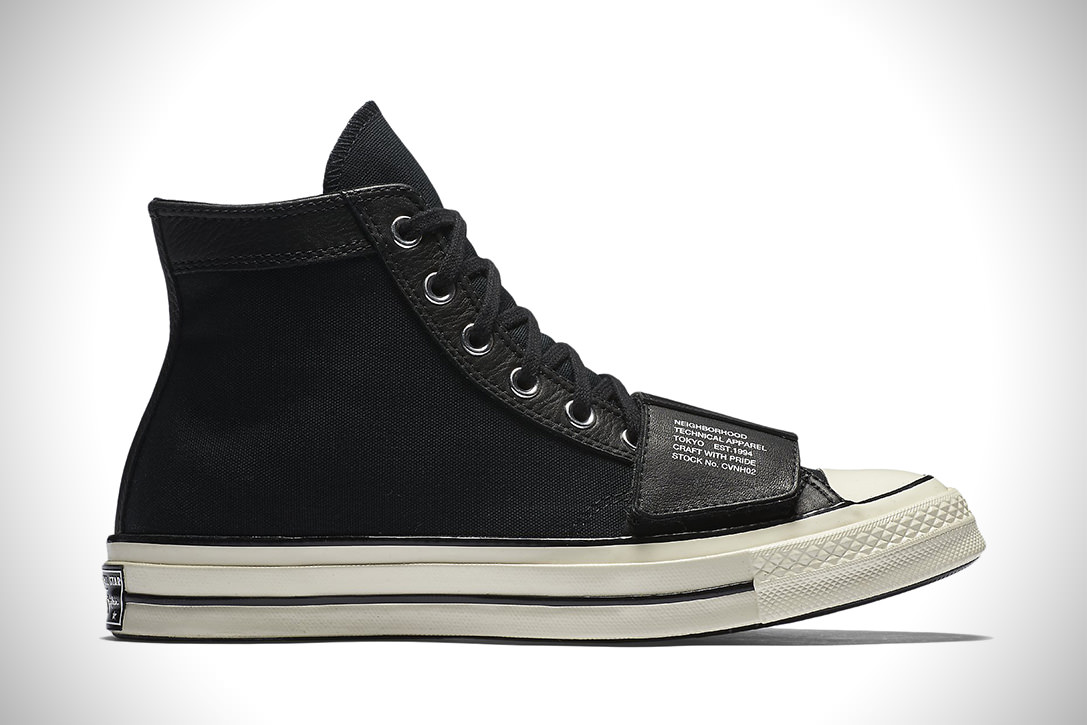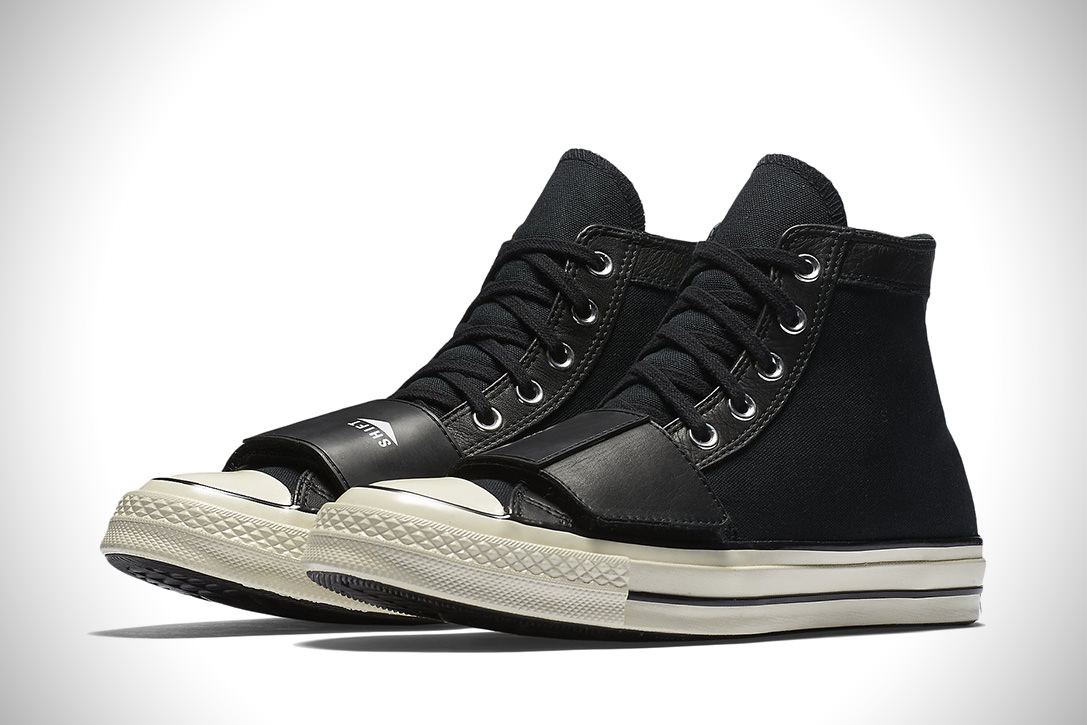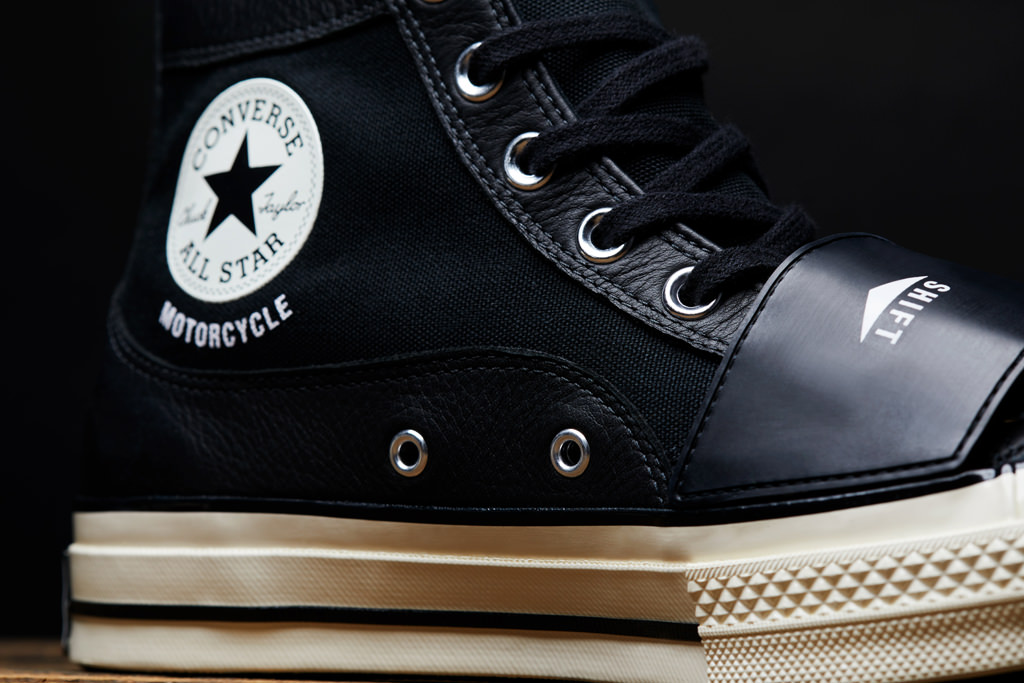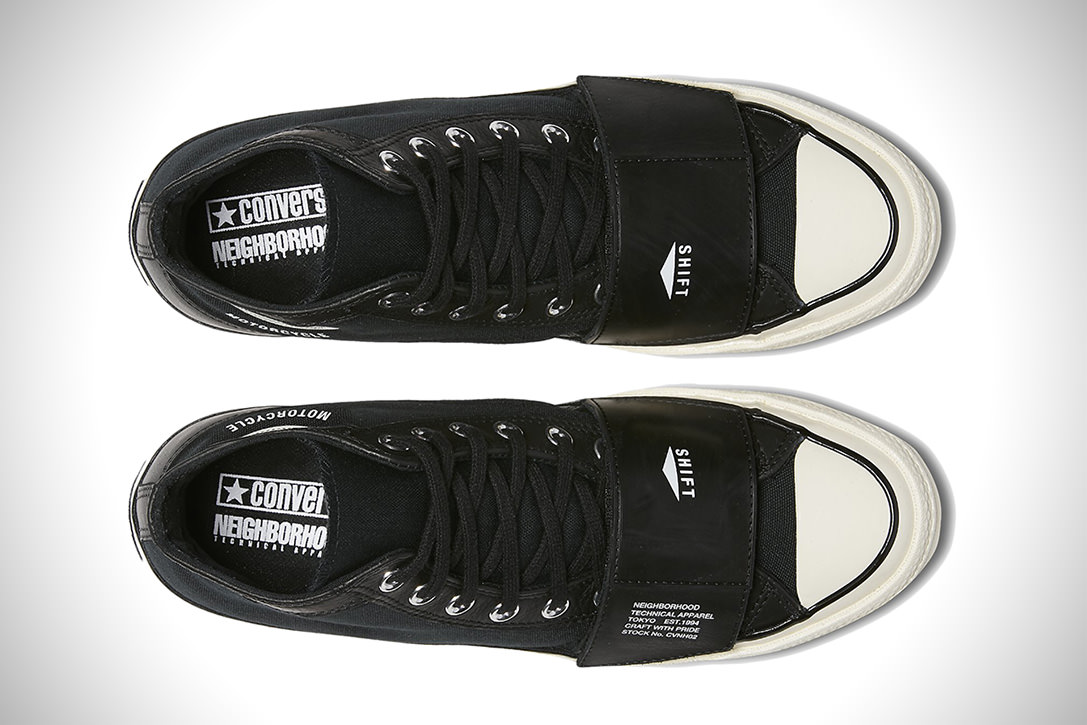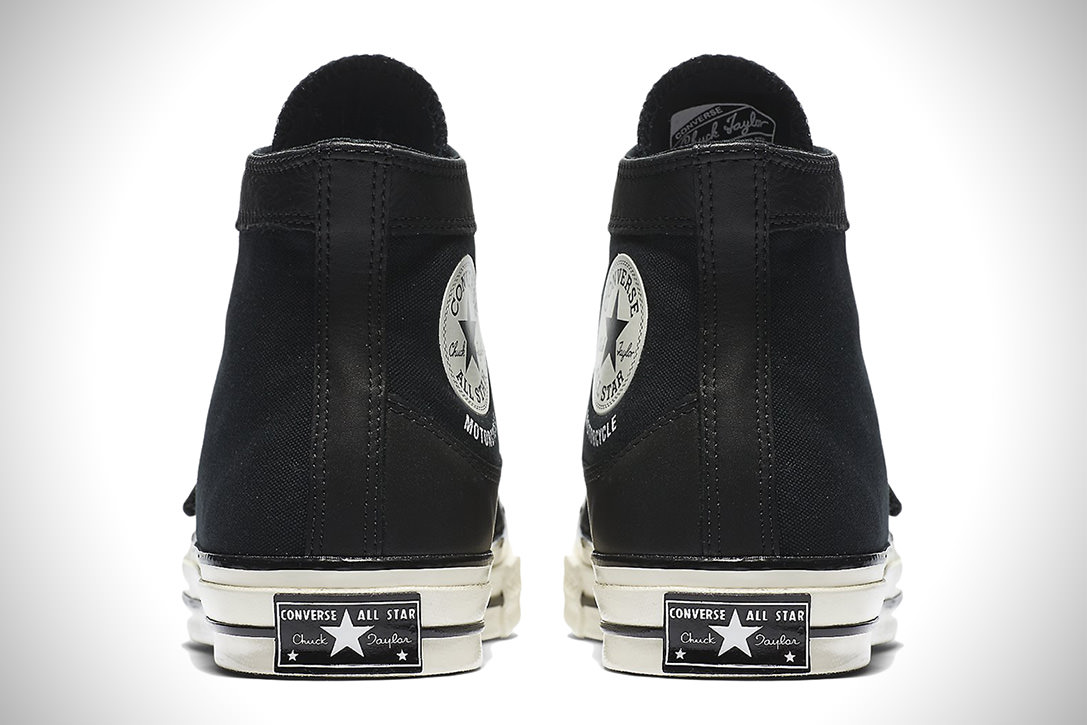 Images: Converse