Imagine receiving a $1,000,000 gift and using the money to make something beautiful that reflects your passion for motorcycles – like incredible motorcycle topiary art!
That's exactly what Chris and Geraldine Bradley did after their grandfather hit the lottery and gifted them a million dollars.
If you're not sure what the concept of topiary is, it's simple: the art of clipping trees, bushes and shrubs into interesting shapes. It's a very popular horticultural practice that's been going big way back since the European times. Modern day topiary includes creating your favorite item out of trees or bushes: a motorcycle.
What could be more perfect for a biker's lawn than a huge, beautiful motorcycle topiary that portrays your love for motorcycles perfectly?
Check out this collection of some amazing motorcycle topiary photos!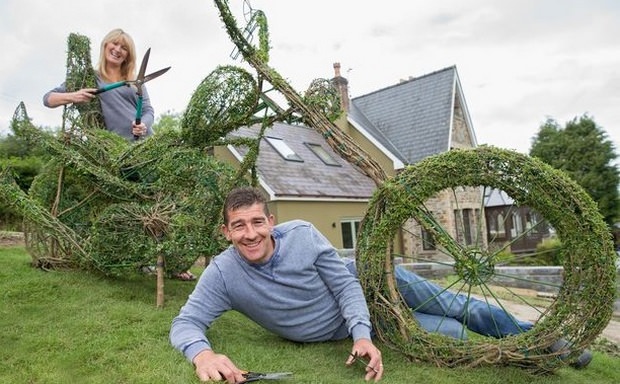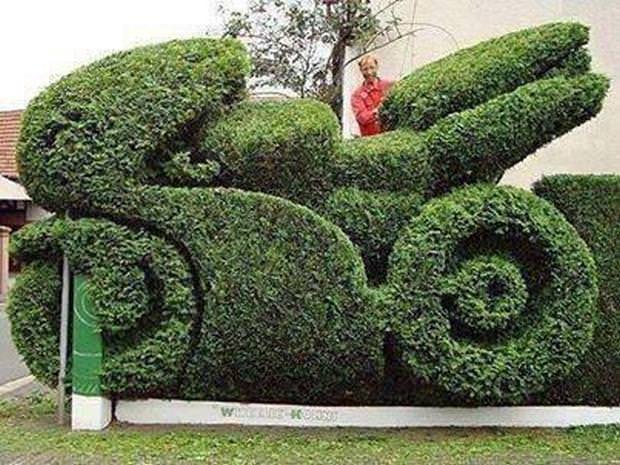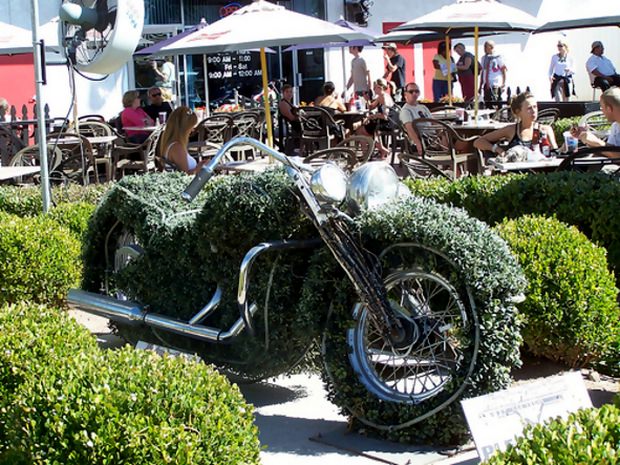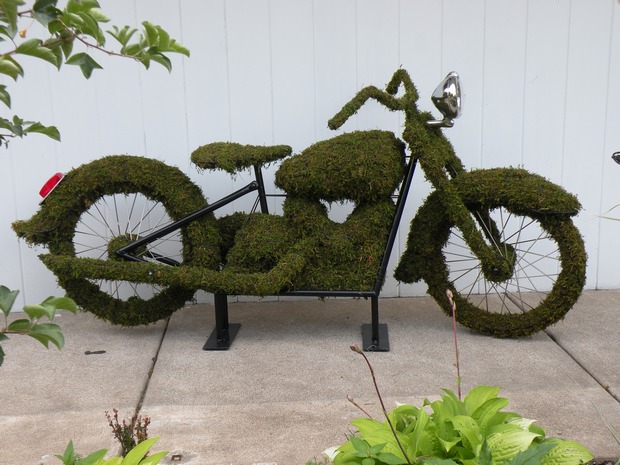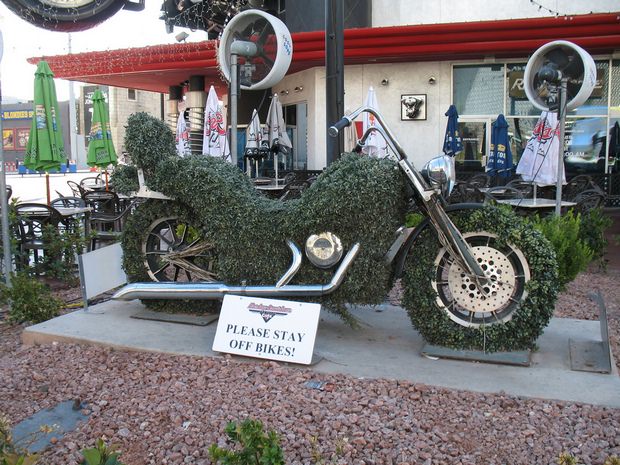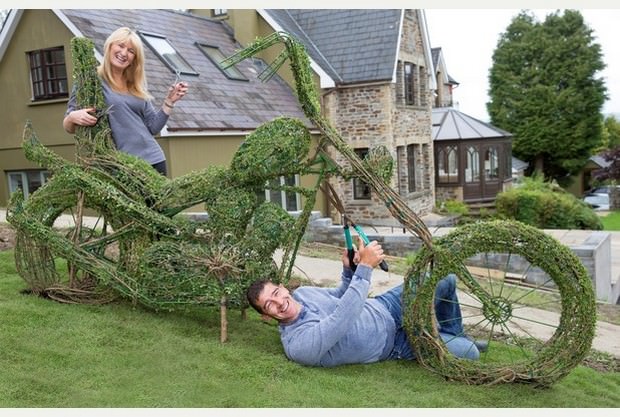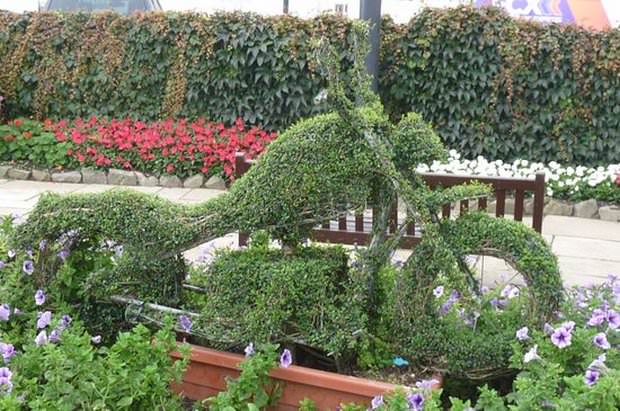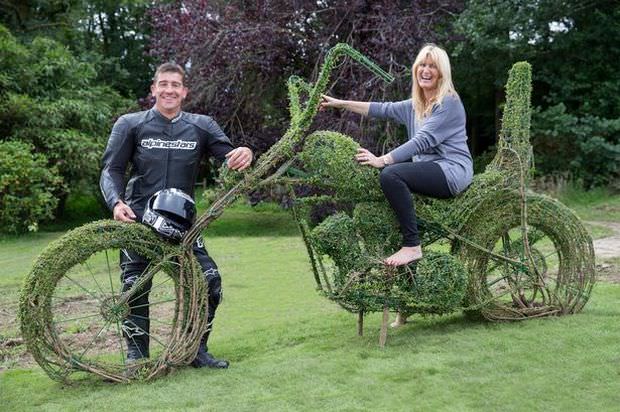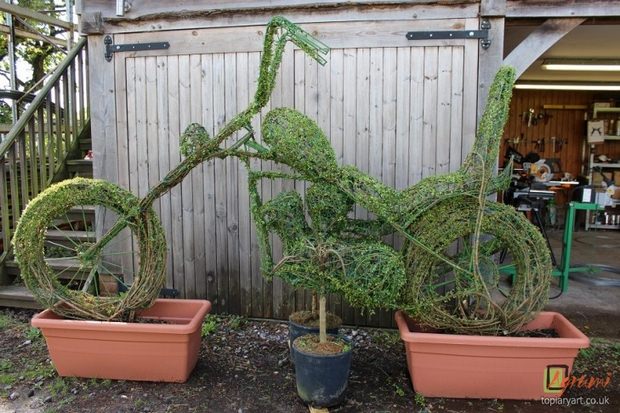 Watch the video for the full story!