Dan Tanenbaum is a sculptor from Toronto, Canada, and he makes miniature motorcycles crafted exclusively from vintage watch parts.
Dan discovered his talent for creating these amazing pieces of art whilst collecting vintage timepieces. He has been sculpting these miniatures since 2010, and has an impressive collection of unique motorycle sculptures. He has been inspired by many various steampunk artists.
Check out this video for some glimpses of the creating process:

See gallery below for some of Dan's amazing miniature motorcycles!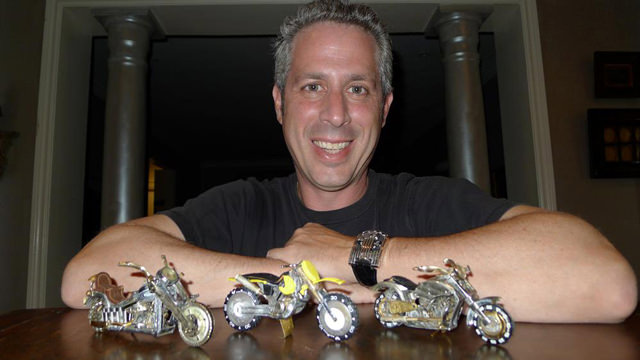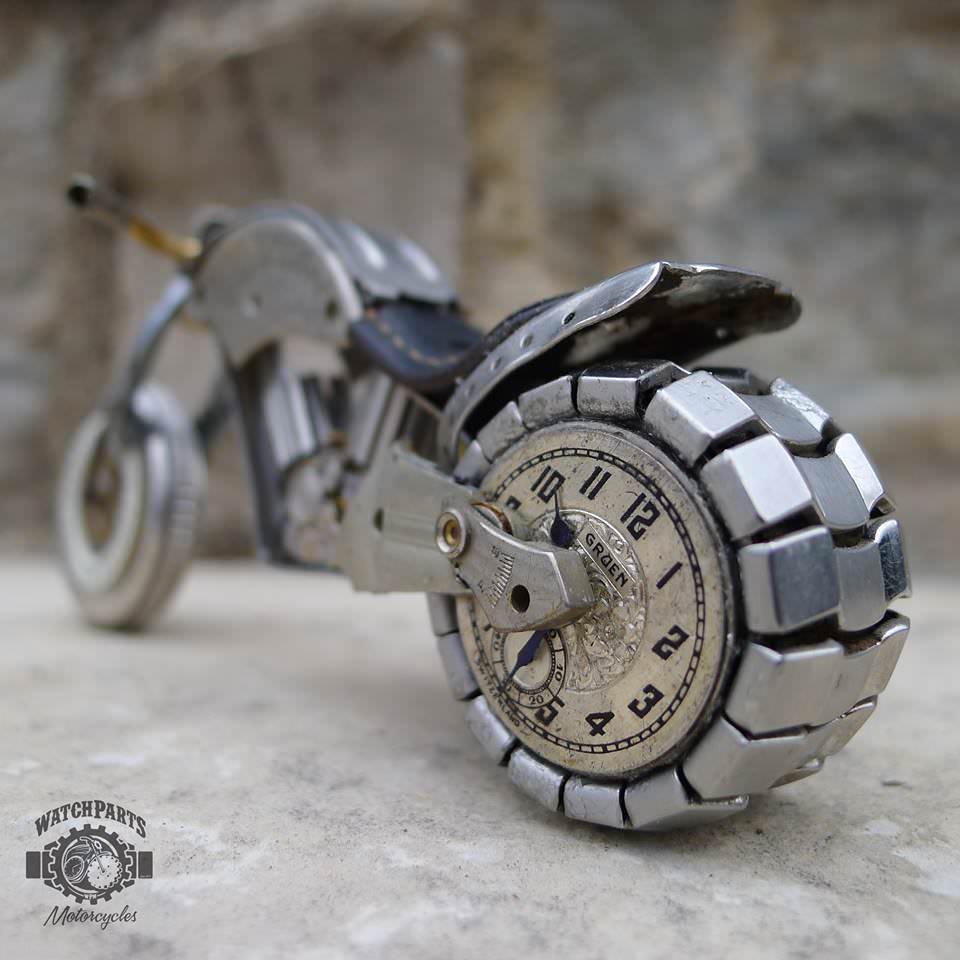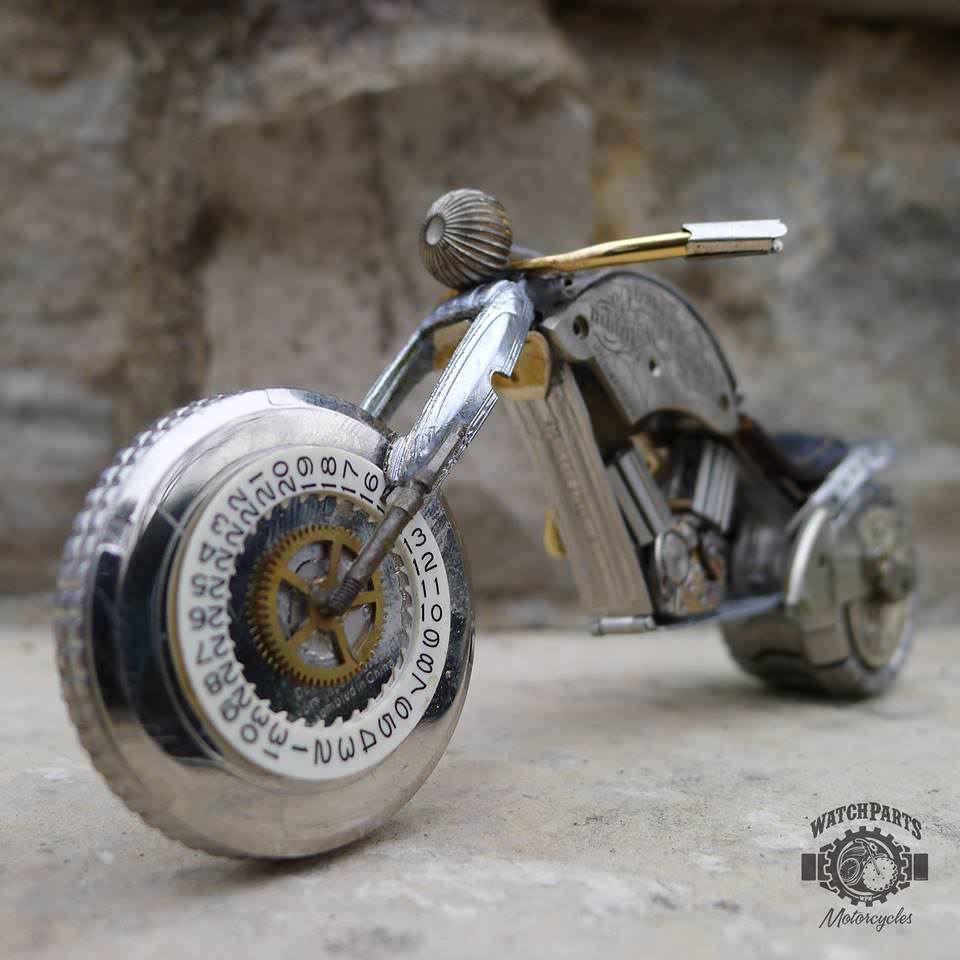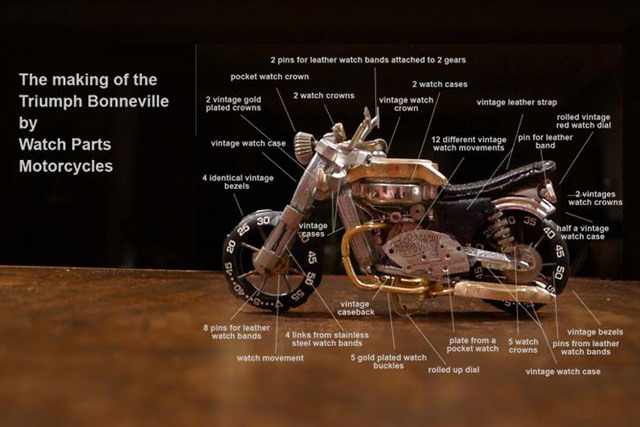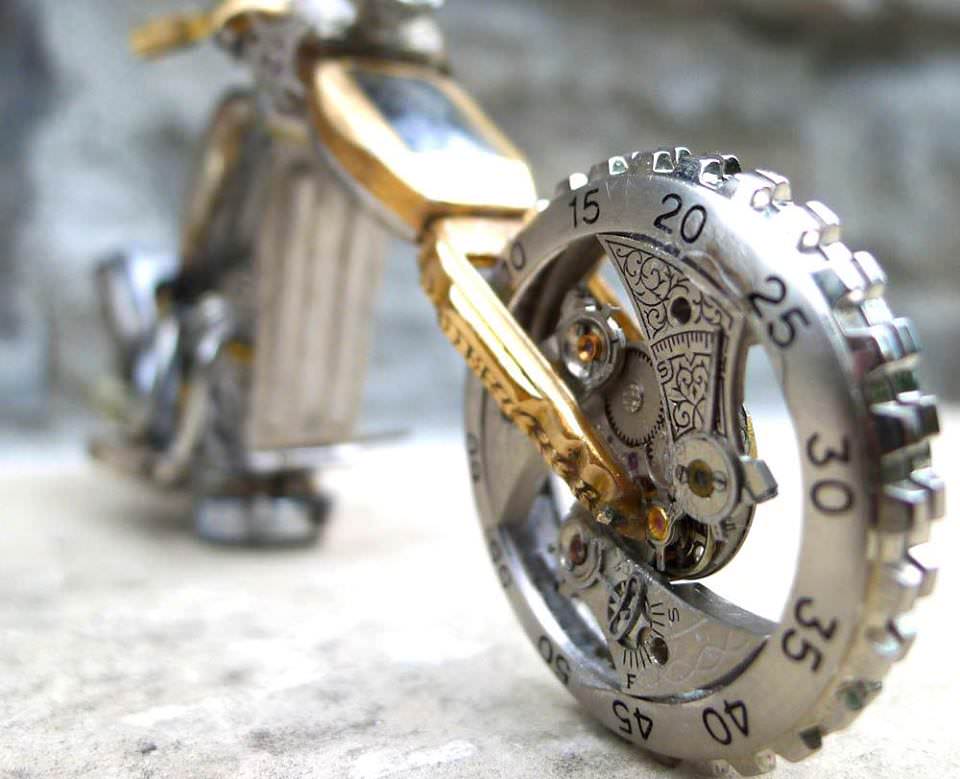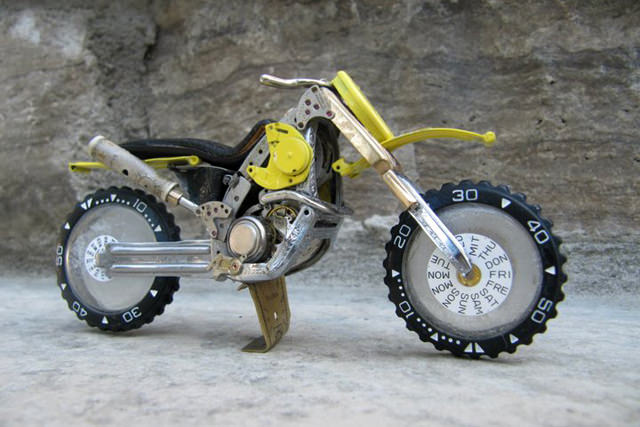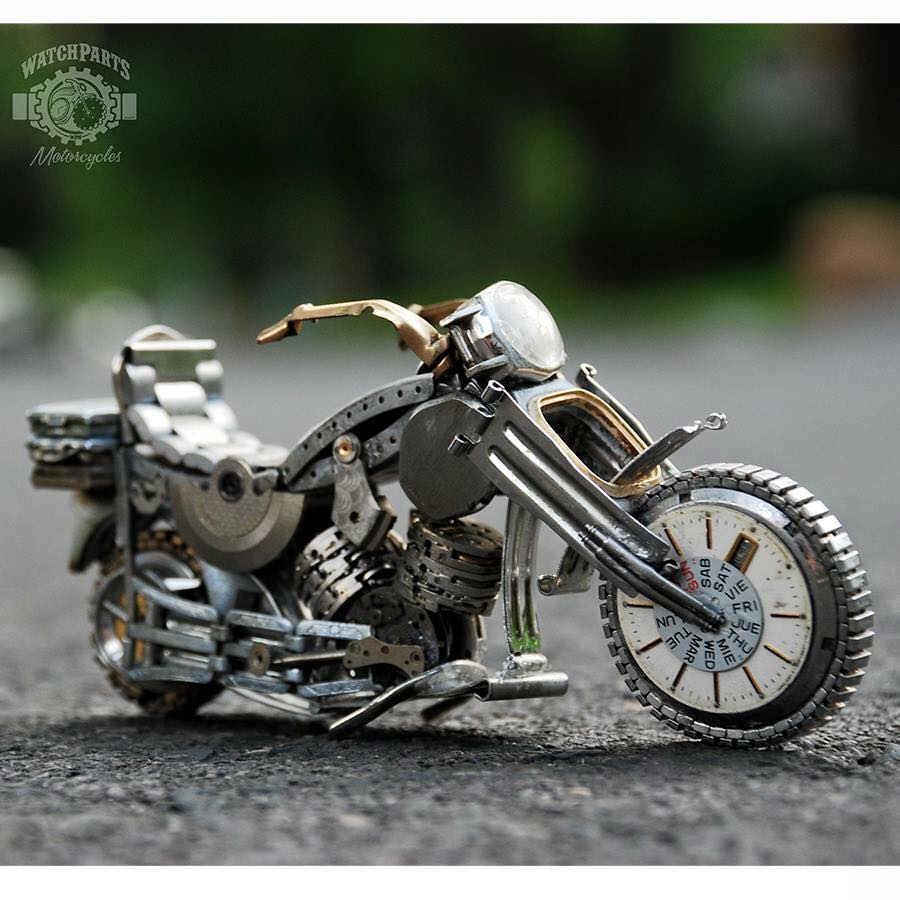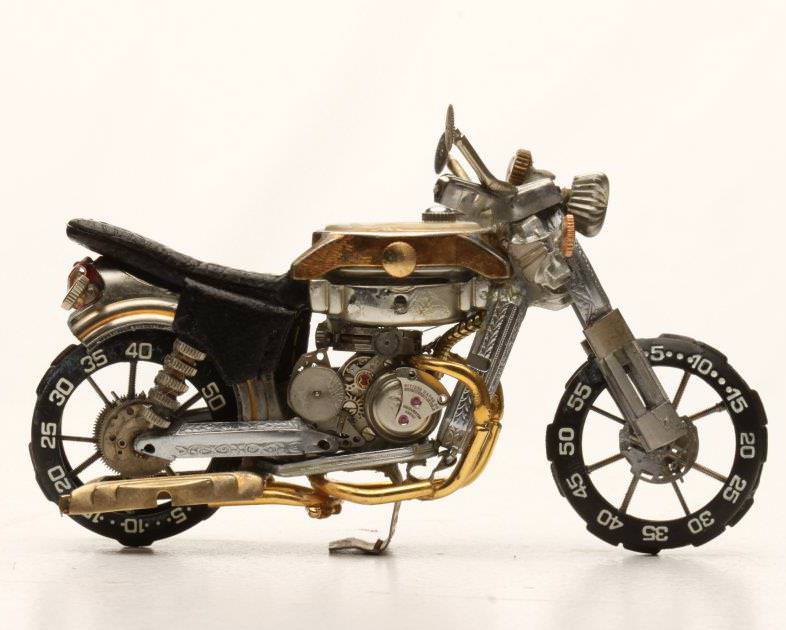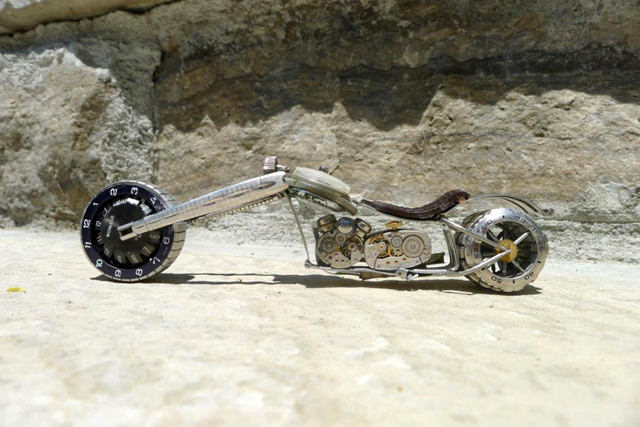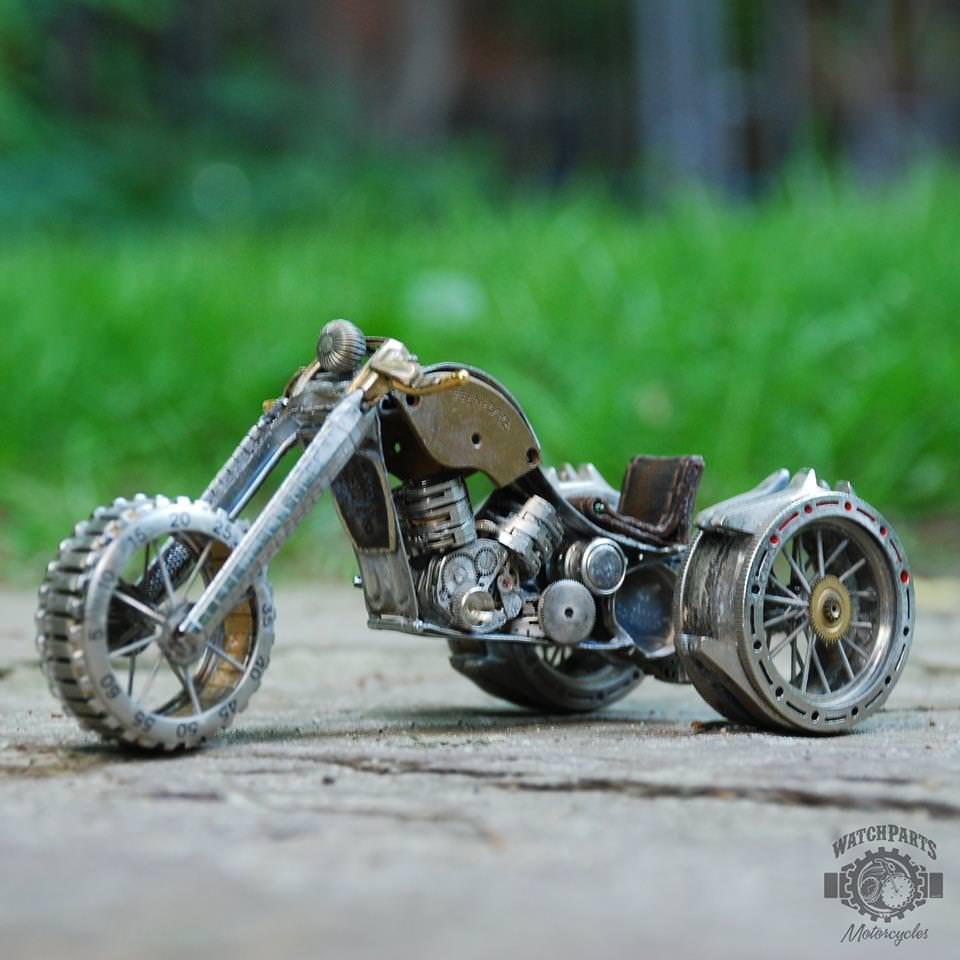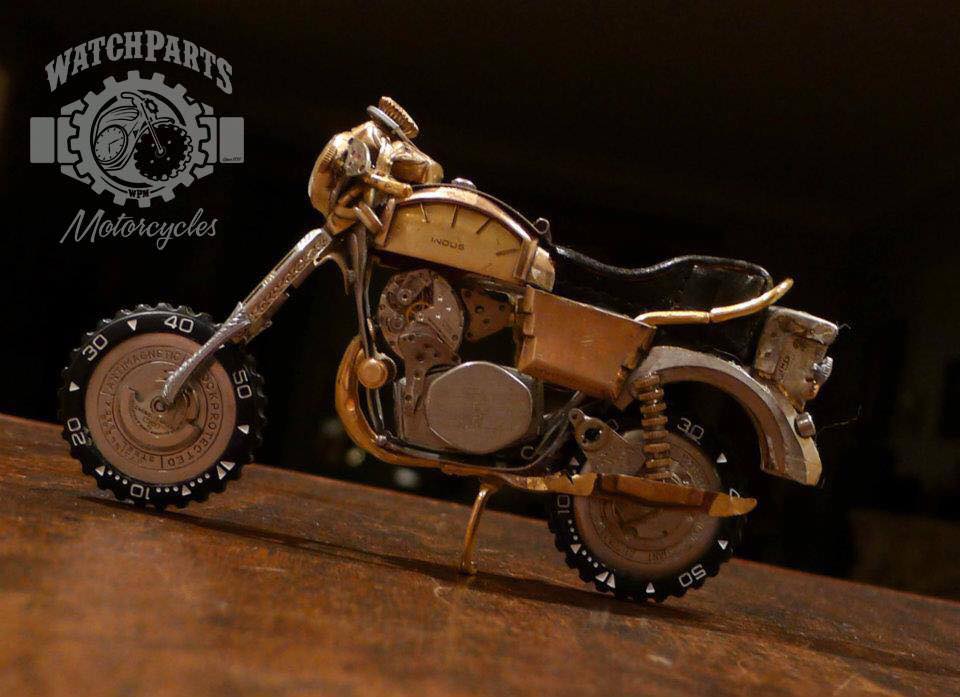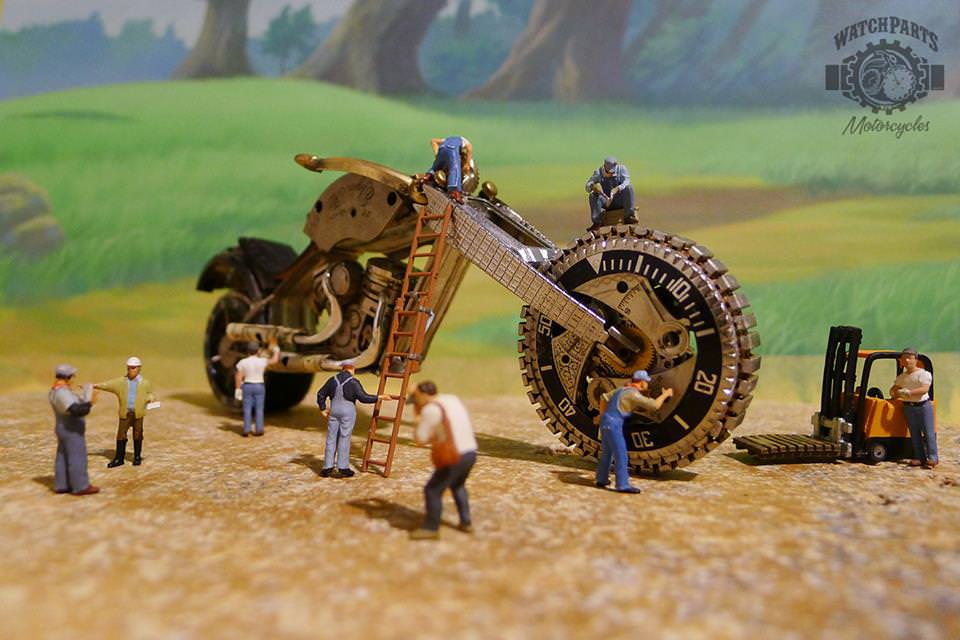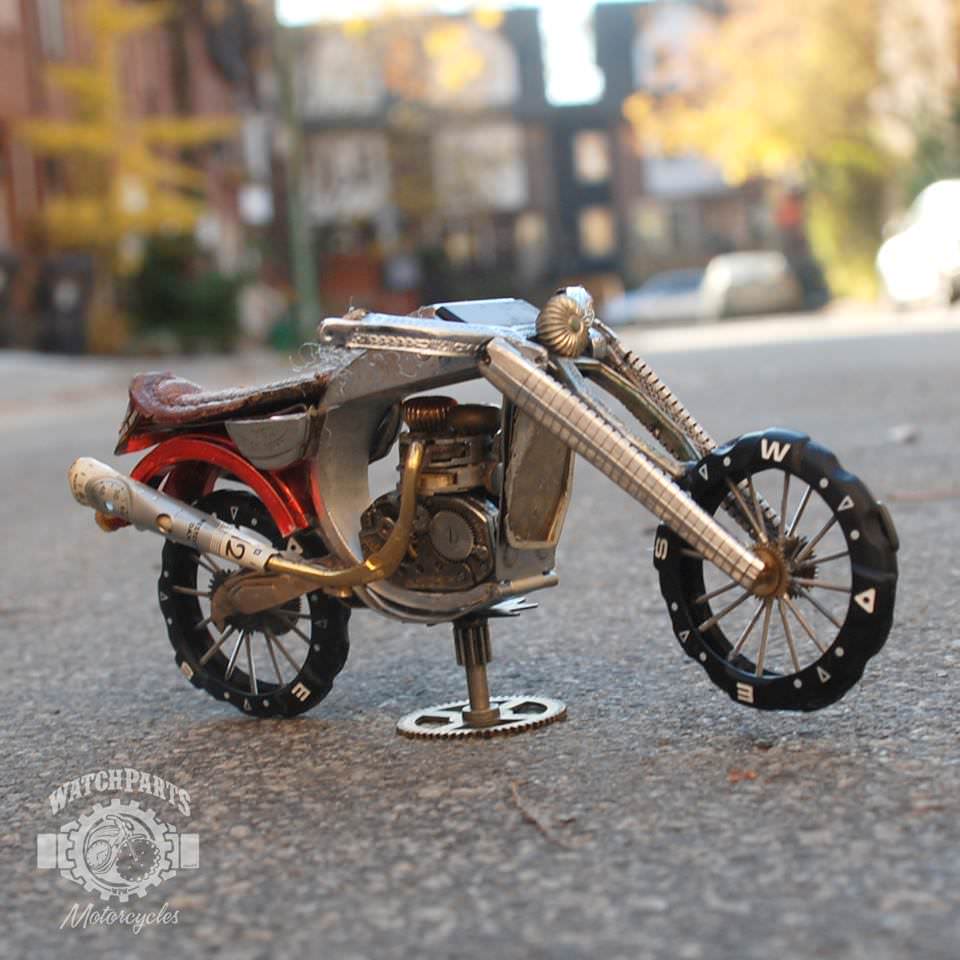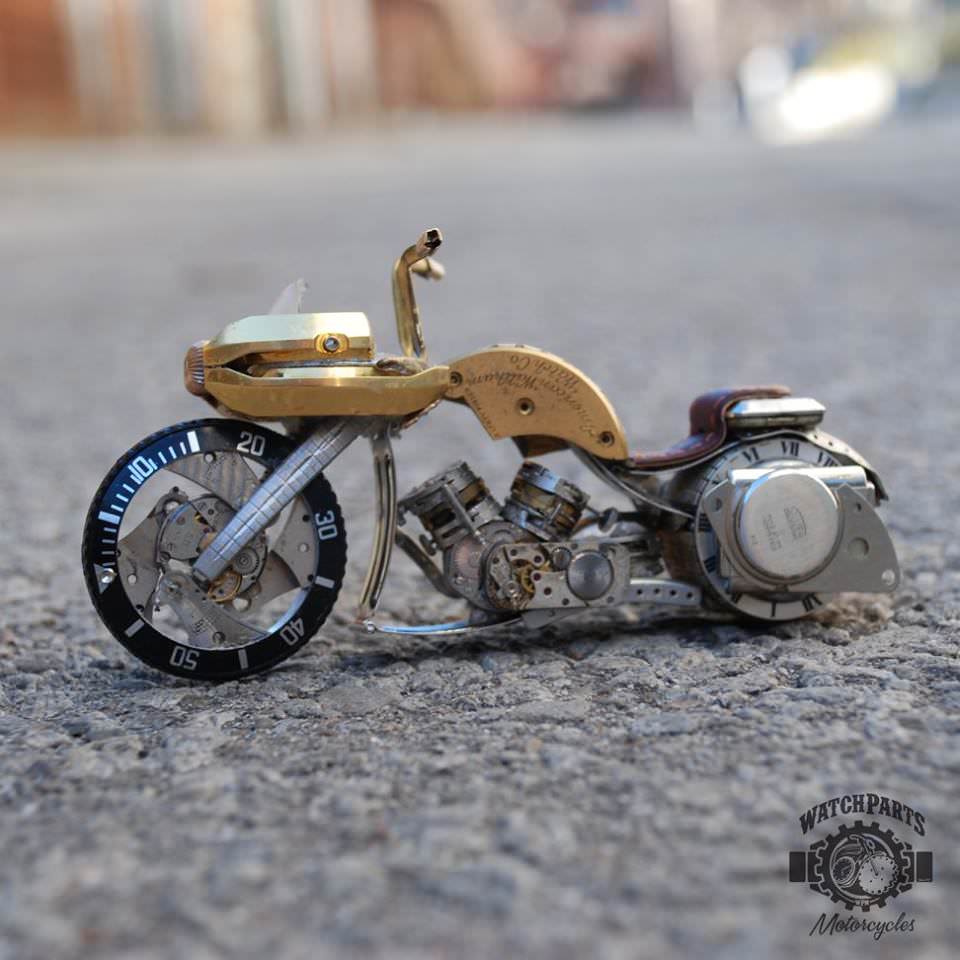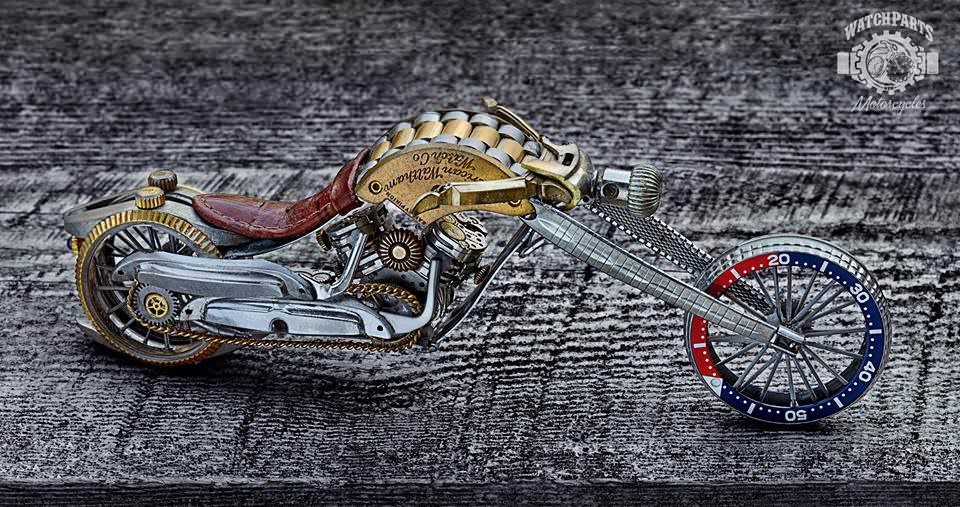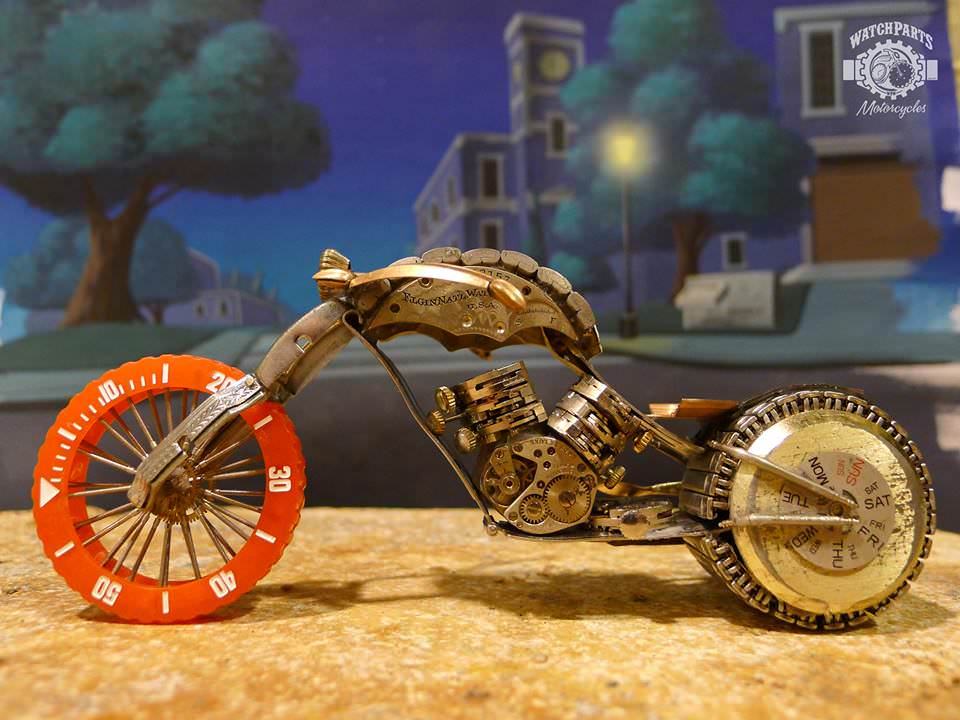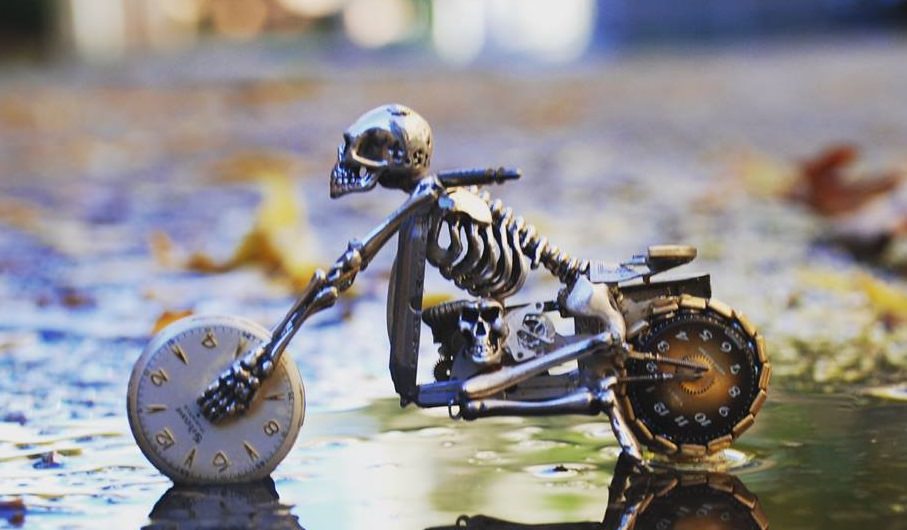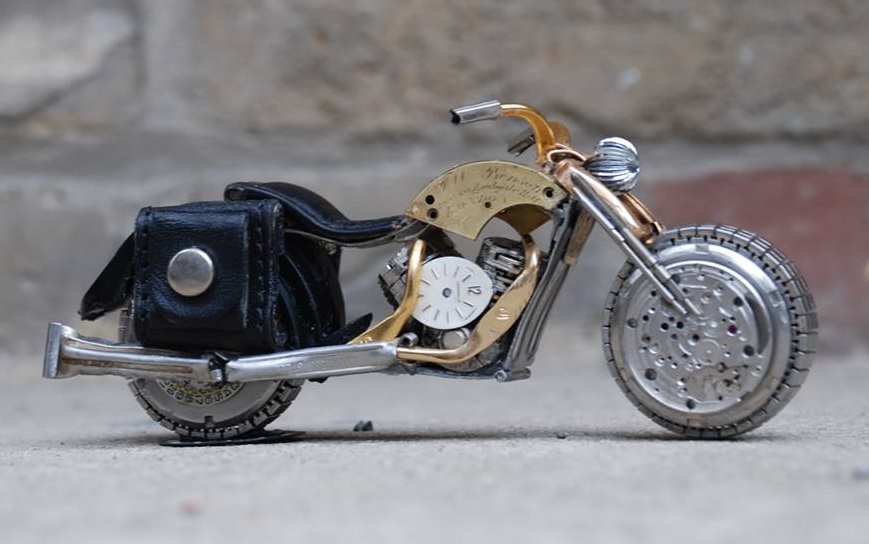 If you want to see more of his work, check out his Facebook page: Watch parts motorcycles